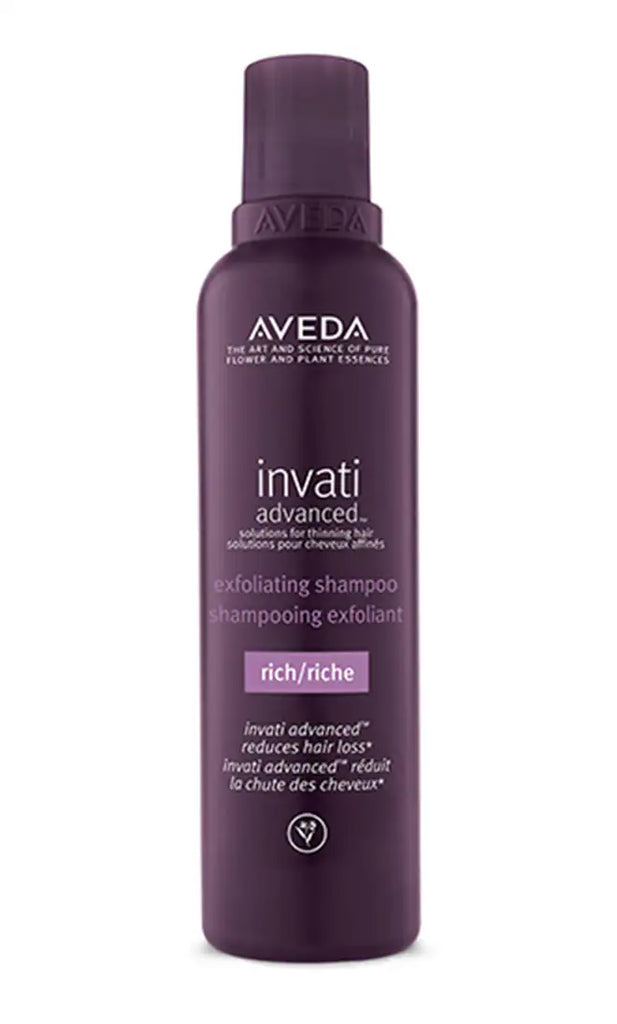 Aveda
Aveda Invati Rich Shampoo
94% naturally derived* nourishing shampoo gently exfoliates and renews the scalp while delivering a soft, smooth and nourished afterfeel. Creates an optimal foundation for thicker, fuller hair.
invatiadvanced™may be right for you if: You're concerned about thinning hair -or you're experiencing hair loss due to breakage from scalp-pulling styles (such as tight braids, ponytails, or extensions),agingor post-pregnancy.
Full results in just 12 weeks. Research shows that repetition helps you form a new routine, so if you really want thick, full hair, commit to using invatiadvanced™daily. Soon it will become a regular part of your regimen—and you'll have the hair you seek

ideal for medium to thick hair; normal to dry scalp

Same great formula as invati advanced exfoliating shampoo; new name!

*From plants, non-petroleum minerals or water.
OUR PRODUCTS ARE FREE FROM:  Animal derived ingredients, phthalates, parabens, mineral oil, petrolatum, formaldehyde & donors, paraffin, synthetic fragrance, microcrystalline wax, coal tar, triclosan and triclocarban
---
Share this Product